PHIREX-AUSTRALIA

– WORLD LEADERS IN WATER-MIST TECHNOLOGY AND INNOVATIVE FIRE EXTINGUISHING SYSTEMS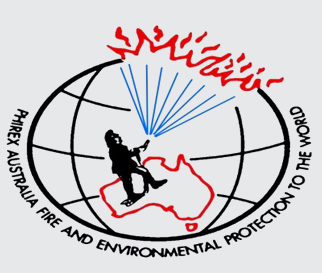 The PHIREX FOGEX water-mist uses 1/10th the amount of water used by any sprinkler system, is far more effective and usually extinguishes a fire within seconds - with negligible to no water damage. Water-mist is fast superseding water sprinkler fire protection. PHIREX is Certified ISO9001, JAS-ANZ, AS9001, NZS9001 and EC Council Directives 96/98/EC accreditation systems. Approvals include NFPA 750 Standards & Australian Standards 4587-1999, besides others.
FOGEX

FEATURES

Land-based
Outdoor transformers
Chemical dispense cabinets
Wafer Fab plant  / Clean room
F-16 Aircraft Hangar
Libraries, theatres
Server rooms
Commercial Banks & their Data Centres
Deep fat fryers, kitchen hoods
Offices, Residential areas & car parks
In-duct protection
Paint kitchens, spray booths
Flammable storages
Engines test cells
Hospitals, laboratories
Hotels, boarding house
Marine & Off shore
Engine rooms
Combustion & gas turbines
Emergency generators
Accommodation areas on board
Machinery spaces
Water mist curtains
Platforms
Further applications
Railways protection
Locomotives
Power-pack units & hydraulic areas
Buildings, Historic buildings, Museums
Conservation houses
Archives Building
Ware houses
          and many more...