HYTORC-JETYD
STRETCH-TO-LOAD™

TENSIONERS

HYTORC-JETYD Innovations that eliminate:
all pinch points and tools holding
all back-up wrenches
all joint failures
and all Re-visits or Hot Bolting ever!
and further provide...
Reaction-free bolt tensioning
Pure tensile loads – No 'over-stretch' of the bolt as with Hydraulic Tensioning
100% elimination of galling on flange and stud surfaces
Highest bolt tension accuracy and reliability possible with today's technology
The desired circumferential clamping force
Solutions for all bolting applications!
Certified & Guaranteed 'LEAKAGE-ZERO' start-up or your money back!
The Loadisc™ Self Reaction Load Washer 'Torque-Tensioner'
The LoaDisc™ is JETYD's most cost effective way to remove the need for an external reaction arm to improve operator's safety and avoid side-load to achieve calibrated bolt load accuracy - measurement-free. Turn the existing Hex nut into a precision TENSION NUT; and regular maintenance in to PROFIT!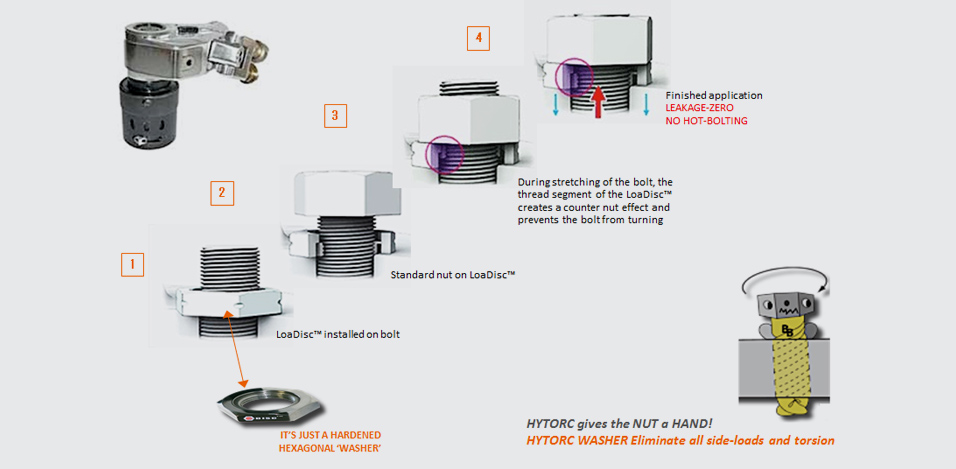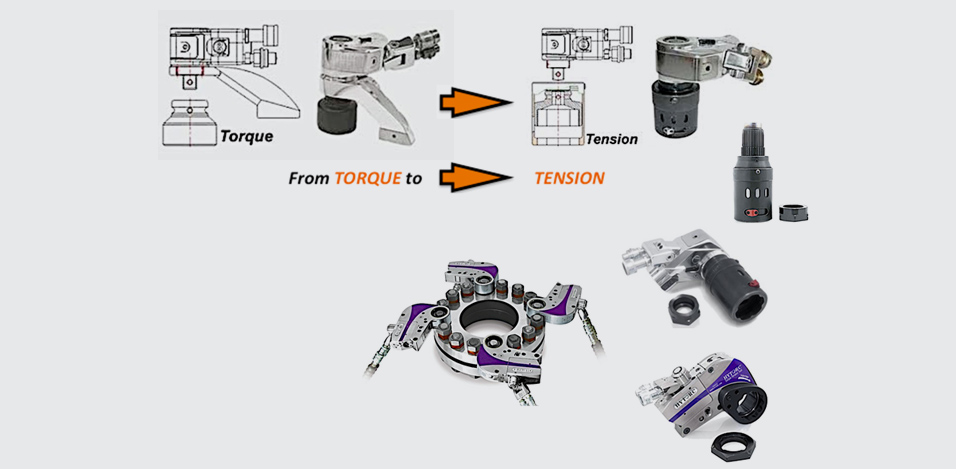 The HYTORC CLAMP – PURE MECHANICAL TENSIONER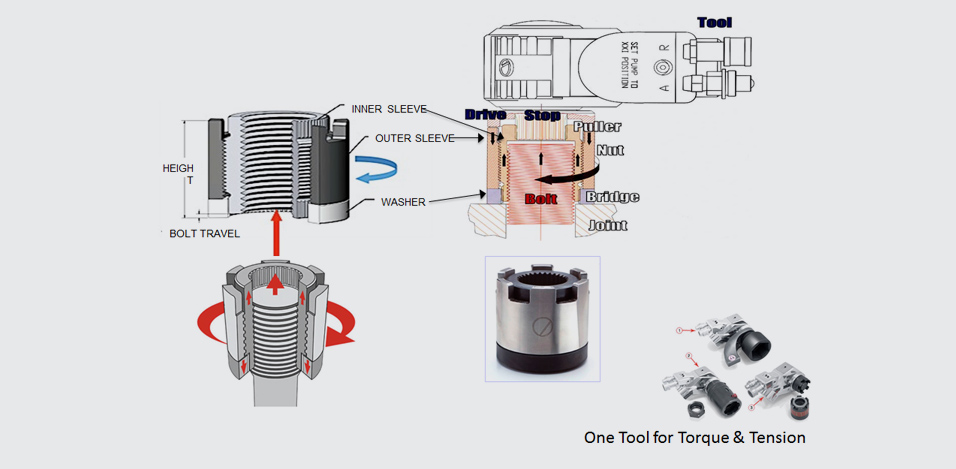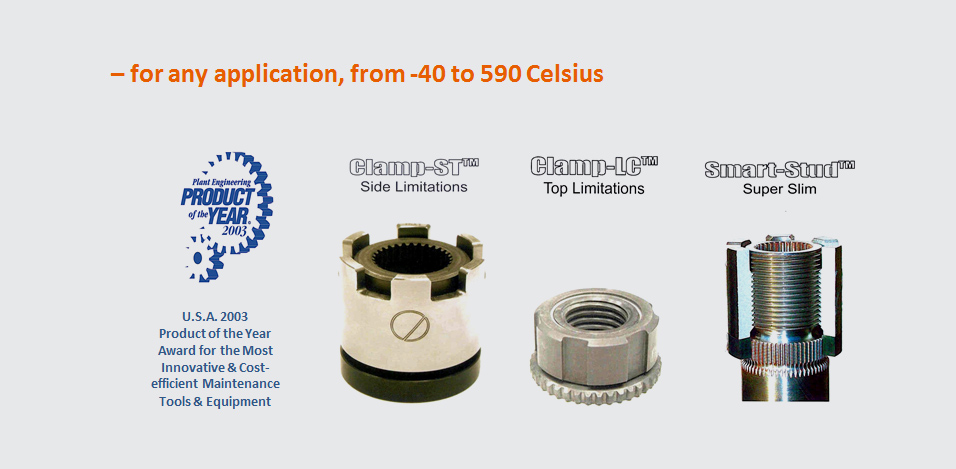 ROI IS ACHIEVED BY COMBINING SAFETY, QUALITY AND SCHEDULE ON EVERY JOB.
Return on investment is paramount in every decision making process. Use of the JETYD system offers a substantial return on your investment the very first time you use it.